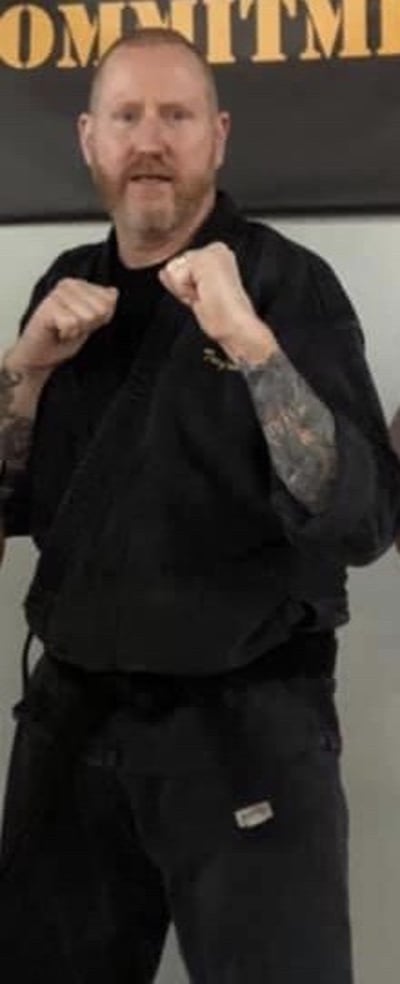 Trey Lambert
I started martial arts in 1980 studying Tae Kwon Do at the local YMCA. I attained my Brown belt and then moved away to attend college. I trained in several styles and systems until meeting Sensei Nathan McCleskey at Kaizen Martial Arts from whom I eventually received my black belt in Shorin Ryu Karate.
On the sport side of martial arts, I have competed and coached in Karate, Kickboxing and MMA competitions. But I've also been employed as private security for local and national artists, venues, and events. This has given me first person experience with practical, "real world" self defense.
However I get the most reward from the accomplishments of my students...their goals become my goals. I want to help our students lead healthy, happy lives. I especially enjoy teaching children and in 2006 I founded (and continue to lead) the Garden Hills Elementary afterschool Karate program. In 2011 I joined Power Up to help make the benefits of Martial Arts training available to even more people.